Sally Robertson
Sally Robertson
I joined the Academy in 2016, having previously worked in equality policy and organisational development in the education sector.
As Chief Operating Officer, I lead on key functions within the Academy including Finance, HR, Technology and Governance, ensuring the organisation is well-run and that it continues to champion a culture in which our staff, facilitators and learners can thrive. I work across the entire business ensuring teams are able to deliver on our vision supported by people, processes and systems which enable us to work efficiently and innovatively.
Outside of the Academy I enjoy spending time outdoors walking and gardening, cooking, reading and spending time with my family.
Sheila Durie
Sheila Durie
I have been a facilitator with the Social Enterprise Academy since its inception. As such, I have facilitated most of the Academy programmes, but with an emphasis on delivering programmes that develop social entrepreneurial skills aimed at existing and start up social enterprises. I also deliver programmes to help demonstrate and measure social impact.
I am passionate about using the approaches and lessons from business practice to help people with ideas to realise their potential for the good of their community and build their income generating capacity.
I helped the Academy research and design a development programme for local communities based on community development principles, and also co-delivered a cross-sectoral programme, linking social entrepreneurs with small business owners. More recently, I have been a facilitator on the Board Development programme, helping boards become more enterprising and effective. I have also been delivering individual one-to-one coaching for social enterprise leaders.
Bobby Jones
Bobby Jones
Bobby has been working in Scotland for 20 years, supporting a diverse range of individuals, organisations, families and communities to achieve positive change.
Initially working as an outdoor instructor, Bobby developed an interest in the dynamic between 'outdoors and indoors' and how this can stimulate learning and growth. They were fortunate enough to have opportunities to develop these ideas further through employment in a community outdoor project in Glasgow and as a facilitator of leadership programmes in the Highlands.
Bobby has always sought to enhance their experience and knowledge of working with people. They are a qualified social worker and have worked for a range of organisations in the voluntary and statutory sectors, involving direct work with young people, adults, families and community groups as well as training, development and support for staff. Bobby seeks creative and experiential ways to support people to grow their awareness of themselves and the unique worth and potential that they have.
Bobby is fascinated by change processes and brings a blend of research knowledge and practical experience to their work. Considered and reflective, they seek to ensure that the process of learning and change is organic and able to flex with individual needs.
In their spare time, you are most likely to find Bobby on a bike, in the sea, up a hill with their spaniel Ernie, or at home in Edinburgh 'quality testing' their partner's baking.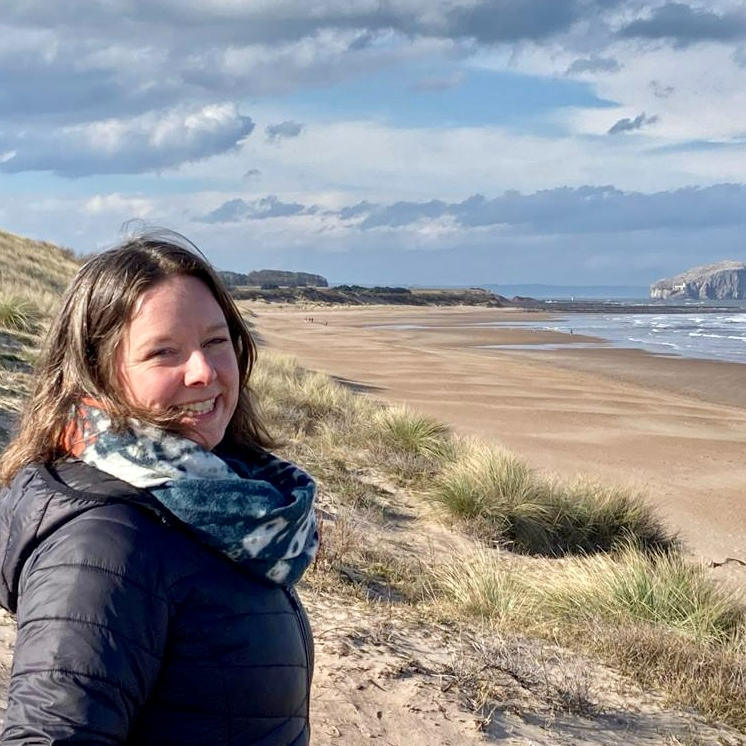 Helen Denny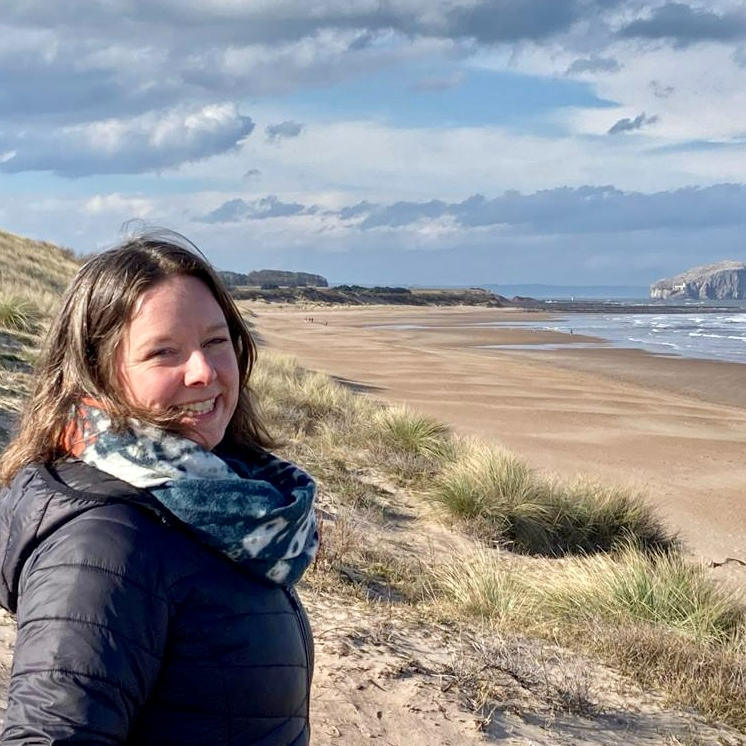 Helen Denny
Helen is an entrepreneurial and empathetic leader with 20+ years' experience across sectors. Her expertise lies in business development, leadership, strategy, facilitation and innovation. She is passionate about working with organisations that are seeking to make societal change and brings her expertise in this area to support startups through to larger organisations as they explore their impact. She is an energetic and skilled facilitator, ensuring that she brings the best out in the individuals or groups she is working with.
For the past decade, she ran her own social business, helping individuals and organisations navigate the changing world of work. She is passionate about social innovation and more recently has taken on the CEO position for an established Social Enterprise here in Edinburgh, leading them in their next stage of growth as Scotland's Centre for Social Innovation.
When she isn't busy working, she can be found exploring one of Scotland's many islands or walking up a mountain.
Roy Clunie
Roy Clunie
I have been a director of a social enterprise/s since 1992! On selling my business I decided to focus on social enterprise and community development and became a learning facilitator with the SEA in March 2011.
Living in Argyll, I am passionate about the importance of having a thriving rural economy and the contribution that communities and social enterprise bring. I believe in people and the power of community action to provide facilities and services that neither the public or private sector are able or willing to provide. It is a privilege to facilitate SEA learning programmes that support people to develop their thinking, learn new skills, progress their ideas and see them come to fruition and deliver community benefit.
I am a firm believer in asset-based community development "If the problems are in the community, the solutions are in the community".
Within the Academy, I specialise in delivering programmes on Leadership, Enterprise, Understanding Social Enterprise, and Starting and Developing your Social Enterprise, with a particular focus on community social enterprises.
In addition to facilitating programmes in Scotland, I have been fortunate to facilitate similar programmes in England, N. Ireland, and 11 other countries in Africa, Asia, Europe and North America.
Working internationally led me into facilitating leadership programmes in Scotland and NE England specifically for asylum seekers and refugees. It is a real joy to work alongside people from nine countries and cultures on a New Scots leadership programme.
Increasingly I have been delivering Facilitator Development programmes in Scotland and internationally.
Anne Martin
Anne Martin
Anne trained in Youth and Community Education and has worked on various projects around the Highlands and Islands of Scotland, and values highly the opportunity she had to work on the Muka Mukuu Co-operative in Kenya (1987/88).  She returned to academic study at Sabhal Mor Ostaig as a mature student where she completed a MSc in Material Culture and Highland History. She also holds a professional practice award in mentoring.
Being self-employed since 1998 she has juggled a wide variety of occupations, from singer to actor, business manager to music promoter, language tutor to cook and more. She has travelled extensively in both hemispheres of the world, as a performer and with the family but feels very privileged to be able to work and play in her home community of north Skye. As well as proudly watching her children take flight from the nest, highlights have been:  Singer on The Storr – Unfolding Landscape, Music Director and Organiser of Ceol on the Cròft 2014 and 2015, PRS New Music Awardee 2017, Cultural Lab at the Yirramboi First Nation Festival in Melbourne 2017, "Airtime Meets Cryptic Workshops 2018", Sonica Festival of contemporary and sonic music 2022 and developing the much acclaimed An Tinne Project as part of 2022 Year of Stories.
As an associate facilitator with the Social Enterprise Academy, Anne brings to the programmes her diverse wealth of experience and professionalism whilst recognising the importance and benefits of peer learning. She understands how crucial localised learning opportunities are and particularly supports the development of courses through the medium of Gaelic.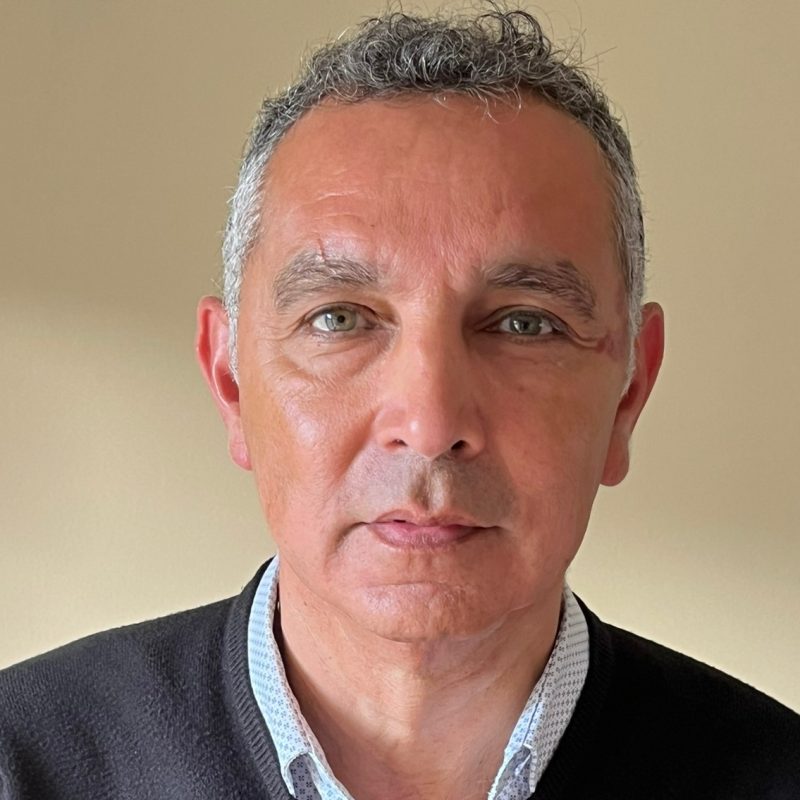 Russell Rekhy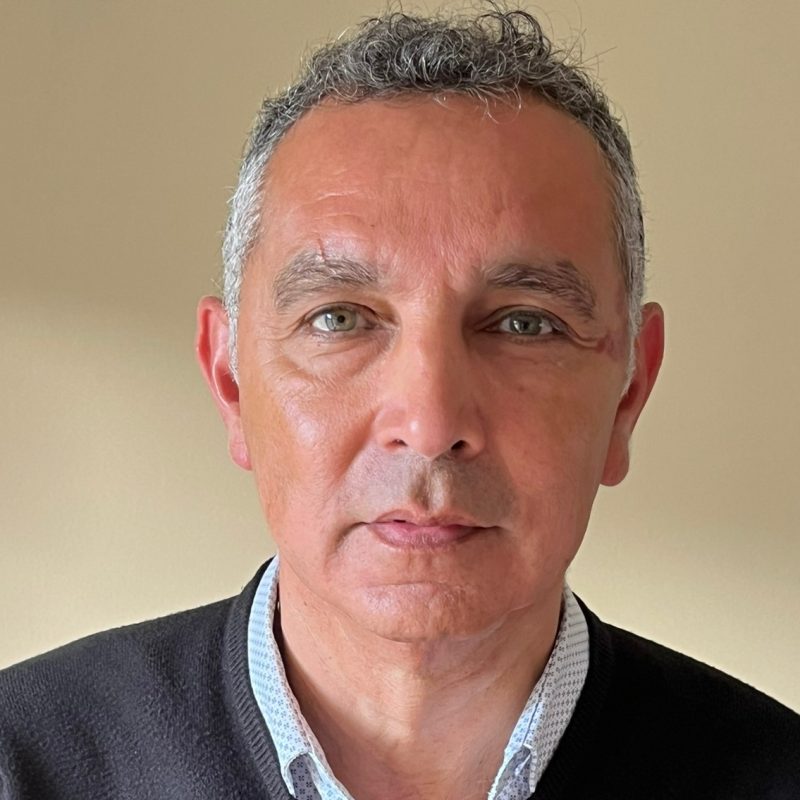 Russell Rekhy
Russell has lived most of his life in the Highlands of Scotland with over forty years' experience gained in a diverse career. He is a director and chairman of various groups in Sutherland and is passionate about developing people and his community. He is the co-founder and chairman of a local CIC and currently works for a Social Enterprise
He is experienced in developing social enterprises and capacity building, finding innovative ways of creating a lasting impact.
As a lecturer and manager within the education sector, he is always intrigued in developing people. He has worked with wide range of learners within academia and as a corporate trainer using different teaching styles and always introducing an element of experiential learning. Within the Academy he specialises in programmes for leadership, management, social enterprise and business startups.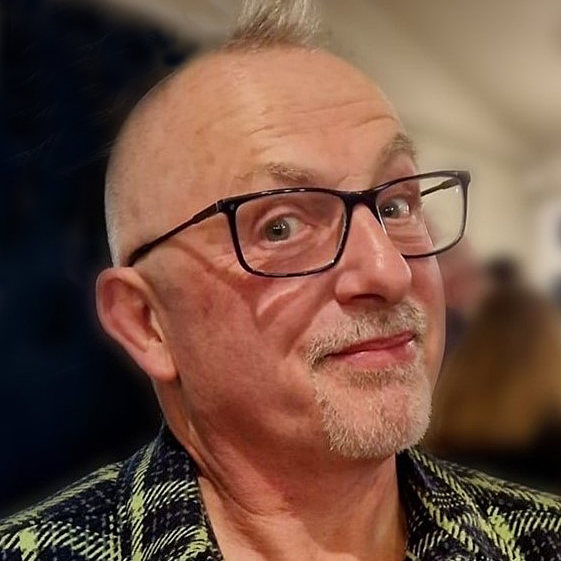 Ewen Munro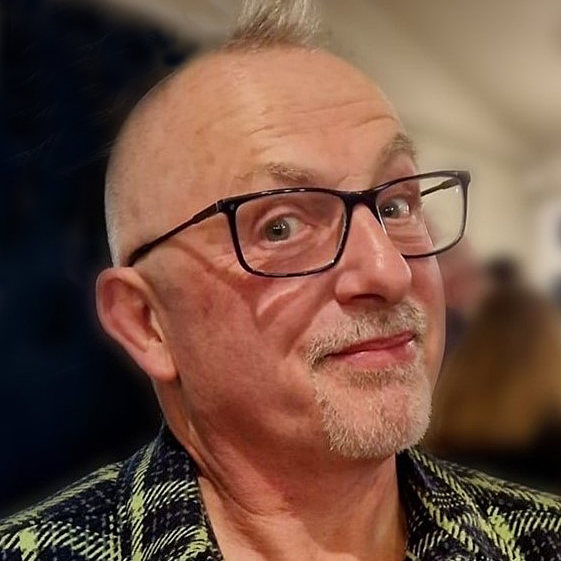 Ewen Munro
I have been an enthusiastic Facilitator with the Social Enterprise Academy since 2018, having worked in Youth and Community Work for over 20 years, prior to which, I worked in international textiles, designing and selling woven fabrics for primarily markets Far East, North American and European markets.
I am passionate about the learning and social development of people of all ages, but particularly children and young people.
Within the Academy, I specialise in delivering programmes in schools, colleges and youth spaces and have delivered these both in-the-room and online. I have successfully worked within community groups and professions such as teachers, NHS staff and in community peer support settings.
Prior to the Academy and currently, I am embedded in the Third Sector, having worked and presently working in youth-based charities both in Yorkshire and Scotland, partnering with several Social Enterprises and Trusts.
I have a love of the world of woven fabrics and am qualified in Textile Design. Photography is my other passion, exhibiting as part of Artmap Argyll annually and regularly selling my work at local and regional craft fairs.
Jay Lamb
Jay Lamb
Jay has over 35 years of experience in educational settings, initially working as an outdoor activity instructor, then Environmental Educator, Community Educator, Social Enterprise Advisor and, since 2004, Associate Tutor with the Academy.
Jay plays a lead role in Facilitator Development including the training of new Facilitators and supports the Academy with a range of programmes across both leadership and entrepreneurship areas. Jay co-founded Re-Union Canal Boats in Edinburgh in 2004, an active and effective Social Enterprise..
Jay has led an eclectic life with learning and supporting others as a core activity throughout it. His life has involved a pattern of: having a new experience, learning from that experience and then engaging others in learning about the subject it involved – be that juggling, sustainable building, canal life, or setting up and developing a social enterprise – the cycle has been the same, learning is the constant he returns to.
This has seen him take on leadership roles, whilst engaged in learning environments, in numerous countries and cultures. He has delivered in subjects as wide ranging as: building houses out of waste materials, teaching 5-year olds about the natural systems that govern our planet, supporting scared teachers through caving systems and over 100ft rock faces, coaching chief executives to recognise their strengths and key challenges, developing business plans with those new to business and enabling leaders engaged in social change to clarify their organisation's goals and maximise their chances of achieving them.
Latterly his focus has been on sharing what he believes to be the most effective way to support others to learn and have impact.  This way is embodied in The Academy Methodology.
Whilst knowledgeable in his subject area, Jay's talent lies in an ability to empathise with learners and present subjects in an engaging and imaginative way that directly links to learners' experience.  This engenders a sense of exploration and curiosity that lasts well beyond the programme end.
When he feeds ducks, he distracts the strong ones and gives extra to the weaker ones.  This may say more about him than all the above – watch how folks feed ducks, therein lies the truth about them!
Ayeshah Khan
Ayeshah Khan
I am passionate about the community I live in and have worked tirelessly to advocate for social justice issues and equality for all. I have worked in the third sector since 2002 and roles over the years that I have held have been aligned with this values base and include my work in a supported living charity who supports people with learning disabilities and a charity supporting people from a BAME background to access training/employment opportunities in the housing sector.
The charity which I founded in 2012 provides access to health provision for people who are marginalised. The charity is also a supported business, employing people who are furthest removed from the labour market.
I believe in fairness, equity and opportunities for local people to have their voices heard, especially those with barriers and in 2022, I was elected in the local council elections to serve ward 18 (Motherwell North). Through this role, I continue to champion for local peoples rights, ensuring those who are marginalised have a voice and are able to contribute positively in their communities to make our local area the best it can be.
Catriona Morrison
Catriona Morrison
Catriona is the Business Development Manager at Spartans Community Football Academy, a thriving social enterprise and charity in North Edinburgh. Her passion is sport. As a professional triathlete, she competed internationally for 15 years gaining World and European titles in the process. She has worked in sports development for local government and in sport for development in the third sector.
On retiring from professional sport she completed the Saltire Fellowship, a Scottish based entrepreneurial learning and development programme. She now enjoys the challenge of combining sport and social enterprise in her role at Spartans and is passionate about the role of sport and physical activity to change lives in our communities. Catriona sits on the board of the University of Stirling.
As a facilitator for the Social Enterprise Academy Catriona particularly enjoys her role in creating safe spaces for meaningful conversations and reflection that so often contribute to a powerful learning experience.
Gill Dolphin
Gill Dolphin
I believe that people live, work and learn best when they are motivated, believe in themselves and when they understand their own power and potential. I have been privileged to work with people who lead themselves, their communities and their organisations with pride and with passion.
Within the Academy, I have facilitated programmes, with learners from all organisational levels, often with a focus on leadership. I have also been involved in facilitating community visioning and community led development.
Working on many tailored and accredited programmes with young people, I have supported them to a greater understanding of what they seek and what they can give to the world of work and volunteering and have provided coaching and mentoring. I have been involved in designing and tailoring many of our standard programmes and am a marker for accredited programmes.
Prior to the Academy, I ran a family business, was instrumental in creating a young person focussed social enterprise, have taken advisory positions on social enterprise Boards and worked within the Public Sector.
Hannah Clinch
Hannah Clinch
I am a designer and researcher who has worked within social enterprise for 20 years. I developed an interest in the circular economy, holding operational positions for Glasgow Wood Recycling, and moved into enterprise support when I relocated to Dunoon. I have worked in advisory roles for community development trusts purchasing land, heritage and building assets and continue to take an interest in cultural heritage and architecture.
Since 2018 I have run my own design and research agency, Tacit Tacit, providing digital and co-design services to a range of third and public sector clients. I develop creative projects that support community engagement with Place Planning, climate action and Community Wealth Building. I am part of an international team developing digital Green Map making tools and have recently established a new design and social innovation space in Dunoon to support community focused projects called the POP shop. I have an extensive knowledge of sustainable design and low carbon approaches to project development, and I have also undertaken BCorp advisor training.
I love helping people develop and visualise their socially enterprising ideas. Through my work as a coach for the SEA I have had the pleasure of meeting people across the UK working towards positive growth in their own communities. I know from experience that it can feel overwhelming to set up something new from scratch, so I try to help people identify their challenges and work together to evolve solutions that are practical and achievable.
Karen Darke
Karen Darke
Karen is an explorer at heart, and a Paralympic gold medallist. A keynote speaker, learning & development specialist turned mindset- heartset coach, 'explorer in residence' with the Scottish Royal Geographical Society, athlete, author and leader of transformational journeys. She describes herself as a modern-day 'Alchemist' as her purpose is about helping individuals and organisations 'Find Inner Gold': turning challenge into opportunity. Karen dedicates her life outside work to exploring the natural world through adventure journeys with the purpose of inspiring possibility in others.
Karen supports the Academy's leadership programmes, including Residentials, Certificates, leadership and change programmes either through coaching, facilitation or providing motivational inputs. Karen runs her own organisation, Inspire & Impact, which offers coaching, transformational journeys and retreats, and Keynote / inspirational speaking.
Karen has qualifications including a PhD, an MA Development Training, an BA in Psychology, Performance Coaching, NLP (Neuro Linguistic Programming) and Hypnotherapy. This combines with extensive experience working across public, private and third sectors.
Karen enjoys supporting people to achieve their goals and aspirations, particularly in unlocking the energy and potential that lies within us all. In her own words, "I have a passion for helping others transform, move beyond perceived limitations. Ability is a state of mind not body: through my own journey, I have discovered the incredible power we have within us to change our thoughts, our emotions, and our energy. We can all learn to be our own alchemist, to transform unwanted emotions or experiences into gold, be creators of our reality and in doing so improve our performance, our wellbeing, and the world around us.                                                                                              
Lee McGrath
Lee McGrath
General Manager of ReBOOT (Moray Computer Recycling) and Director of ReBOOT Trading (Moray) Ltd, a computer recycling social enterprise, supporting the Academy in delivering entrepreneurship and Social Enterprise Schools programmes.
With a background in retail, IT, design and environmental disciplines, Lee currently sits on Boards of Management with TSIMoray, Friendly Access and in the past with Moray Housing Partnership, where he also chaired their Audit and Finance Committee.
His work with ReBOOT has seen the design and development of major contracts, including one of the largest Community Benefits Clauses in Scotland with Fujistu Services and Highland Council, supporting the once grant driven Charity towards a sustainable Social Enterprise.  Lee was one of the first graduates at the University of Highlands & Islands in BSc Rural Development Studies and has a self-led approach to leadership and networking.
Lindsey Kelly
Lindsey Kelly
A learner, not a teacher, she approaches sharing her skills and knowledge often through coaching and facilitating learning through peer-to-peer and personal skill development.  This allows her to keep developing her own knowledge and understanding.
In addition to working as a Lecturer in Business at UHI Inverness, Lindsey is a marketing consultant and project manager, providing professional marketing services and training to social enterprises as well as small and medium size companies for many years.  Working in all aspects of marketing, including feasibility studies, developing strategic plans, marketing, customer and sales process management.
Lindsey also set up and ran a small mountain bike clothing business with her children, to encourage their entrepreneurship and soft skills.
Encouraging and asking people questions, encouraging them to think, understand, apply, and reach their own conclusions and findings is what motivates her.
Thomas Fisher
Thomas Fisher
I am a highly experienced facilitator and coach, and have designed many learning programmes and manuals.  I am passionate about island and rural communities, shining a light on their strengths and assets, vision and resilience, and, most recently, on the deep experience, (inherited) knowledge and insight that island and rural communities hold for responding to the climate and biodiversity emergencies.
I have worked for diverse social enterprises all my life, in Scotland, Britain and internationally, including some I set up myself.  For the last 20 years I have contributed to local community and enterprise development in Uist in the Outer Hebrides, where I live.  Many of the projects have engaged young people.  I have extensive experience in research and policy-influence, linking research to policy and practice on the ground.  My current social enterprise, CoDeL (Community Development Lens) has been challenging dominant and often distorted narratives on rural population, 'backward' rural economies, and responses to the climate and biodiversity emergencies.
I have been an Academy facilitator for ten years, initially on leadership and enterprise, co-coaching and difficult conversations.  Since Covid, I have focused especially on enabling communities to vision positive futures, and have coached start-up social entrepreneurs.
My work experience is diverse.  I have managed Uist Beò, driven by young islanders, developing a website and social media; won a Social Enterprise Place award for Uist (2021); led an international partnership researching the economic impacts of Covid; written a manual on enterprise for refugees; won Community Mentoring Project of the Year (2016); managed the Uist and Barra Children's Parliament group; been Director for Enterprising Communities at the New Economics Foundation (1996-2002) and worked extensively in India (1990-2002).
Fabio Villani
Fabio Villani
I have over 35 years' experience in business and community development, management and leadership, developed through working in the private, public and third sectors, as well as volunteering, in Scotland since 1983, and complemented by post-graduate level qualifications in social sciences and leadership.
I have direct experience of economic development, partnership working, community engagement and capacity-building in a rural setting.
With a strong interest in dispersed and collaborative approaches to leadership, I have recently persuaded my Board at tsiMORAY, where I have been Chief Officer since 2013, to merge my role with the Operations Manager role to form a new, collaborative and largely self-managing Leadership Team, which I am enjoying hugely.
Discovering the joys of facilitation 20 years ago changed my life and career direction; while I continue to consider everyday 'a school day', I am seldom happier than when facilitating participative peer learning in a room full of social entrepreneurs and community activists.
I have hands-on experience of developing and supporting networks, and of community and organisational development, underpinned by a good understanding of a range of social policy issues, and a strong belief in the importance of social justice and community involvement.
With the proven ability to plan, develop, promote, secure support for, manage, monitor and evaluate a wide range of projects, including social research, public consultations, partnership development and community initiatives, I also have eight years of direct experience managing geographically dispersed teams.