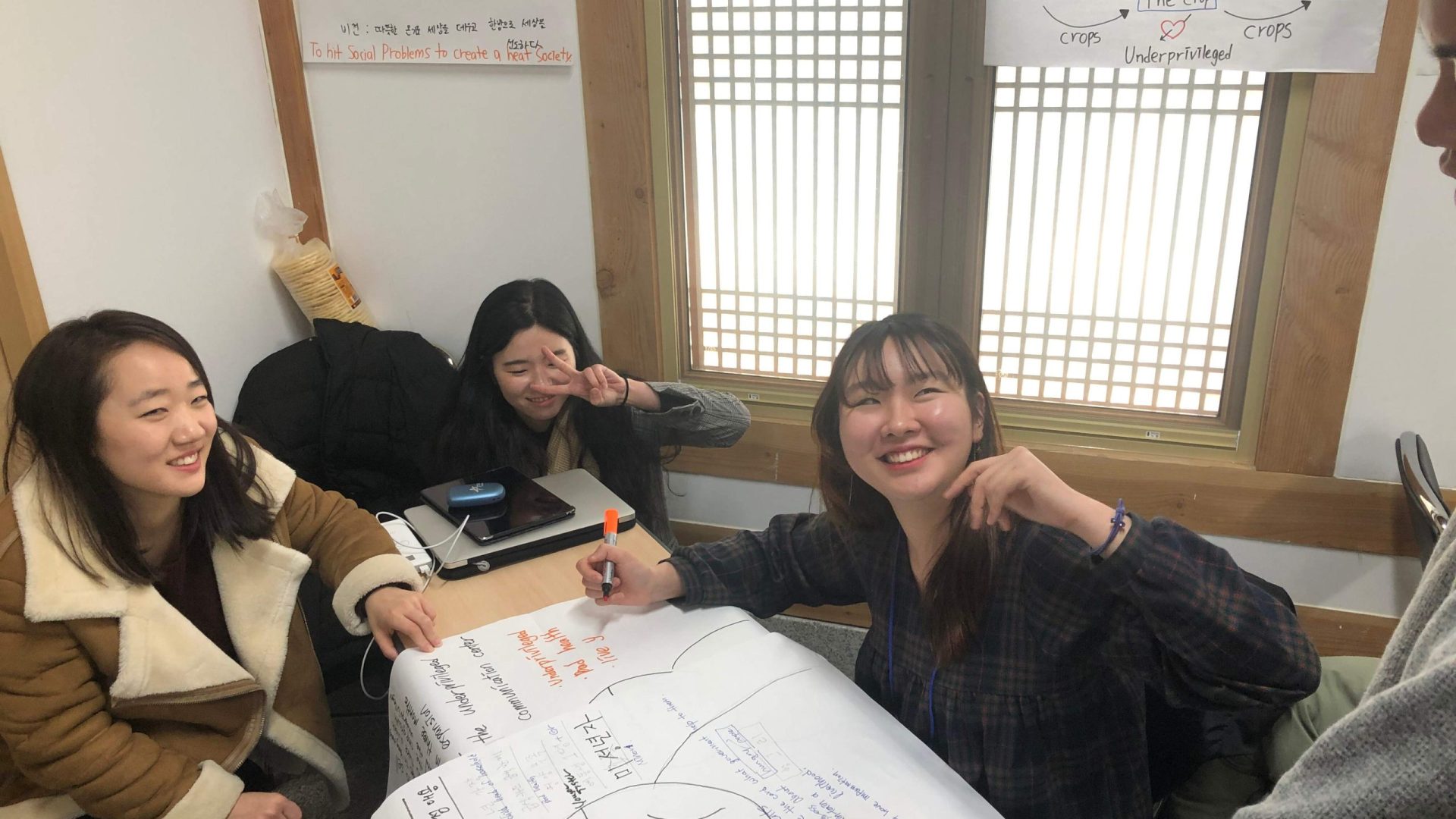 University Partnership Sparks Social Enterprise Ideas in South Korea
Author

SEA Team

Published

Duration

1 Minute
This programme supports South Korean Students to explore social enterprise models both locally and internationally, as well as encouraging them to think about what social issue they might like to address. The programme is a collaboration between Kickstart Asia in South Korea, and the Social Enterprise Academy.
---
It will support a cohort of student learners from Kookmin University, Chonbuk National University and Korea Polytechnic University. The programme is virtual and will take place across two online sessions, with space outside of the live sessions for the students to do some research into social enterprises locally.
Students enrolled in the programme will establish a solid grounding in social enterprise by exploring social enterprise models and approaches from across the globe. They will also explore real-life examples of social enterprise to deepen their understanding of the nature of social enterprise. It will also support the students in defining local issues and developing enterprising solutions to address these issues.
There will be a guest speaker from South Korea: Woo Young-Seung, CEO of 'BUILD', which is a social enterprise focusing on revitalizing the SIHEUNG area in GYEONGGI-DO.  
Jess Kemp, International Partnerships Manager at the Social Enterprise Academy said:
"We are delighted to be working in partnership with Kickstart Asia for a second time, in support of students across South Korea. With social enterprise growing across the world, it is fantastic to be able to provide support to young people in South Korea in encouraging them to think creatively about how they might create social impact in their own communities."